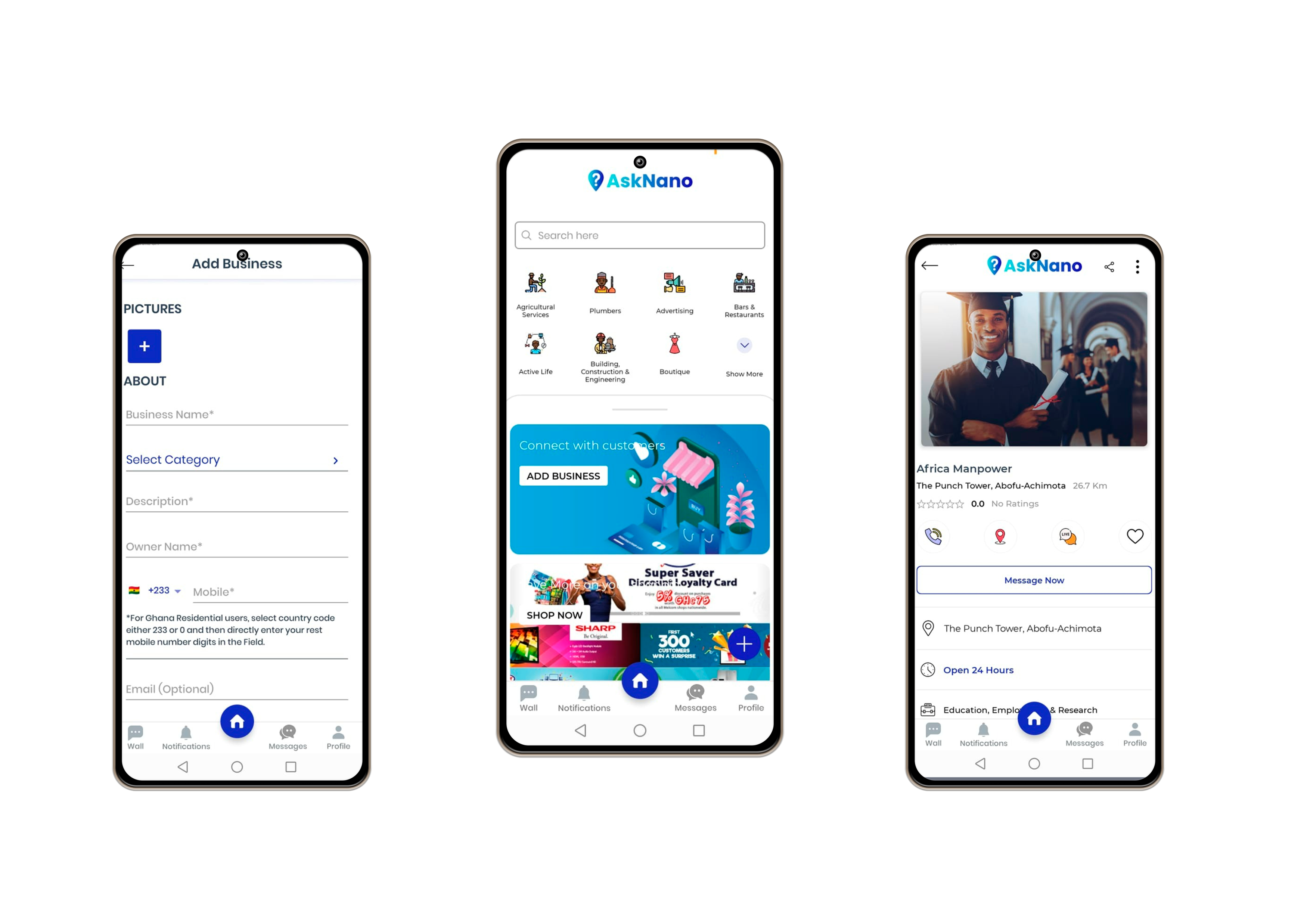 productivity
Making You Ultra Productive on the Go
Benefits
Everyone Benefits with AskNano
Consumers
Business
Advertisers
Find reliable and verified craftsmen and business closer to you.
View their portfolio, customer reviews and add your reviews and testimonials
Free sign up
Access to a large database of local businesses
Free messaging
Promote your Business to a wide range of audience accross the country.
Create a digital billboard for your business where people can easily find you and interact with your business in real-time
Create Daily Business content
Upload business testimonials
Upload portfolios
Upload product images.
Promote your product and services to our diverse group of users.
We help you reach your target audience 
App interface
Unique App Screens
news
Read up on the Latest
News in AskNano
Contact us
Looking For Support?
Got a Question? We'd love to hear from you. Send us a message and we will respond
you as soon as possible